PRESS RELEASE
[CES 2022] Coway Brings Smart Home Products for a Healthier Home
2022.01.07
- Coway shows off its home health expertise in water, air, and sleep care with cutting-edge technology and design innovations at CES 2022, Las Vegas
- The company looks to provide the global market with smart home products for healthier living
Seoul, South Korea, Jan. 7, 2022 – Coway Co., Ltd., "The Best Life Solution Company," has been showcasing its latest home health appliance innovations at CES 2022 this week. The company's mattresses, water purifiers, air purifiers, and bidets were considered some of the event's must-see innovations.
The CES 2022 Coway Booth was crowded with visitors ready to experience Coway's innovative new product, "Smart Care Air Mattress." The adjustable Smart Care Air Mattress detects the user's body pressure and sleeping position then sets itself at one of nine firmness levels through Air Cells for top comfort. Attendees also queued up to experience the interactive "Smart Sleep Solution," which connects with Air Care products to produce the best humidity levels for a good night's sleep.
Coway also introduced its latest lineups of air purifiers and water purifiers, the Noble Collection and Coway Airmega.
"Our mission has always been to make people's lives better and healthier, and we're excited to showcase our latest innovations and designs at CES 2022 and online," said Kevin Shim, the Head of Marketing at Coway USA. "Creating healthy home environments is now more vital than ever before, and better air, water, and sleep can be transformative. We hope our smart home products empower users to live healthier."
Coway is rolling out CES-exclusive contents at theCES 2022 Coway Brand Site, including a 'booth unveil,' 'sketch videos,' and a virtual 'Smart Sleep Solution showcase' throughout the exhibition period. Now, more people worldwide can experience these innovations from the comfort of their homes.
Coway brings healthy lifestyle solutions to the global market
Dedicated to making life more comfortable, Coway is South Korea's leading environmental home appliances company renowned for its innovative air and water technology, including award-winning air and water purifiers.
Coway has been the unrivaled market leader in South Korea since being founded in 1989 and successfully expanded to the US and throughout Asia. Its innovative products and aesthetic design continue to receive international recognition. The brand has Asia's largest research and development center for water and air technology and is dedicated to using this resource to provide clean air and water to people worldwide.
Based on its 30+ years of expertise and R&D, the company is ready to provide life solutions to the global market with high-quality products and services.
For more information about Coway, visithttp://www.coway.com/
About Coway Co., Ltd.
Established in Korea in 1989, Coway, "The Best Life Solution Company," is a leading environmental home appliances company making people's lives healthy and comfortable with innovative home appliances such as water purifiers, air purifiers, bidets, and mattresses. Since being founded, Coway has become a leader in the environmental home appliances industry, with intensive research, engineering, development, and customer service. The company has proven dedication to innovation with award-winning products, home health expertise, unrivaled market share, customer satisfaction, and brand recognition. Coway continues to innovate by diversifying product lines and accelerating overseas business in Malaysia, the USA, Thailand, China, Indonesia, Vietnam, Japan, and Europe, based on the business success in Korea. For more information, please visit http://www.coway.com/orhttp://newsroom.coway.com
Download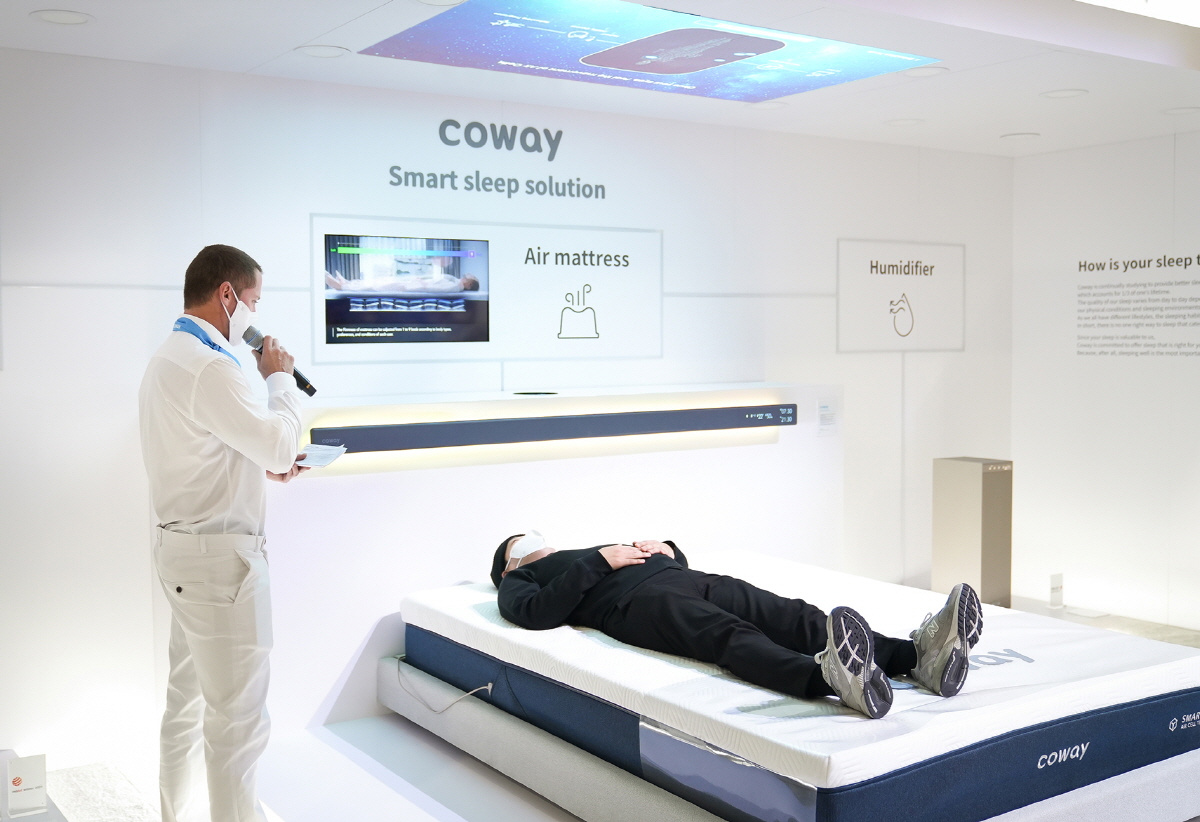 All content posted in the Coway Newsroom are the property of Coway and provided for authorized editorial (news media) purposes only.
Please check Coway Newsroom Use of Content Guideline Contact : cowaypr@coway.com