STORY
Coway Showcases Premium Water Purifiers at Aquatech China
2023.06.07
SEOUL, South Korea, June 7, 2023 -- Coway Co., Ltd., the "Best Life Solution Company," has successfully showcased its premium water and air purifiers at the prestigious 'Aquatech China 2023' held in Shanghai, China.

Aquatech China is Asia's leading trade exhibition for process, drinking and wastewater, attracting more than 2,500 companies specializing in household water purifiers and water treatment industries.

Coway unveiled a total of 25 products, including water purifiers and air purifiers, at the exhibition. The company showcased its latest technological advancements by introducing newly launched water purifier and air purifier models for the Chinese market, along with its popular water purifier line-up in Korea, the 'Icon Water Purifier Series.'

During the exhibition, Coway made its highly sought-after products in South Korea, the 'Icon Water Purifier 2' and 'Icon Ice Water Purifier,' showcasing for the first time in the Chinese market. The Icon Water Purifier 2 embodies Coway's technological prowess, incorporating all the necessary innovations expected from a premium water purifier. Its ultra-compact size, superior hygiene features, smart usability, and ability to dispense ultra-high-temperature water set new standards in the industry. On the other hand, the Icon Ice Water Purifier impresses with its compact dimensions, rapid ice-making performance, and enhanced hygiene management.

Another highlight of the exhibition was the revolutionary 'Lucy Plus Water Purifier (CHPI-620R),' a large-capacity standing ice water purifier launched in the Chinese market in April 2023. Lucy Plus Water Purifier boasts an abundance of ice and cold water and enhanced hygiene. It is equipped with a spacious 7.5L large-capacity water tank, capable of dispensing plentiful water at various temperatures. The Lucy Plus Water Purifier provides safe drinking water by removing over 99.999% of impurities as small as 0.0001μm, including heavy metals and viruses with the application of the CI-RO membrane filter system.

An official from Coway said, "With over 30 years of experience in the field of water purifiers, we have introduced innovative products that leverage our advanced filtration technology and in-depth product knowledge. In China, we will provide healthy life care and improve the quality of life of our customers through innovative water and air purifier products. "

Download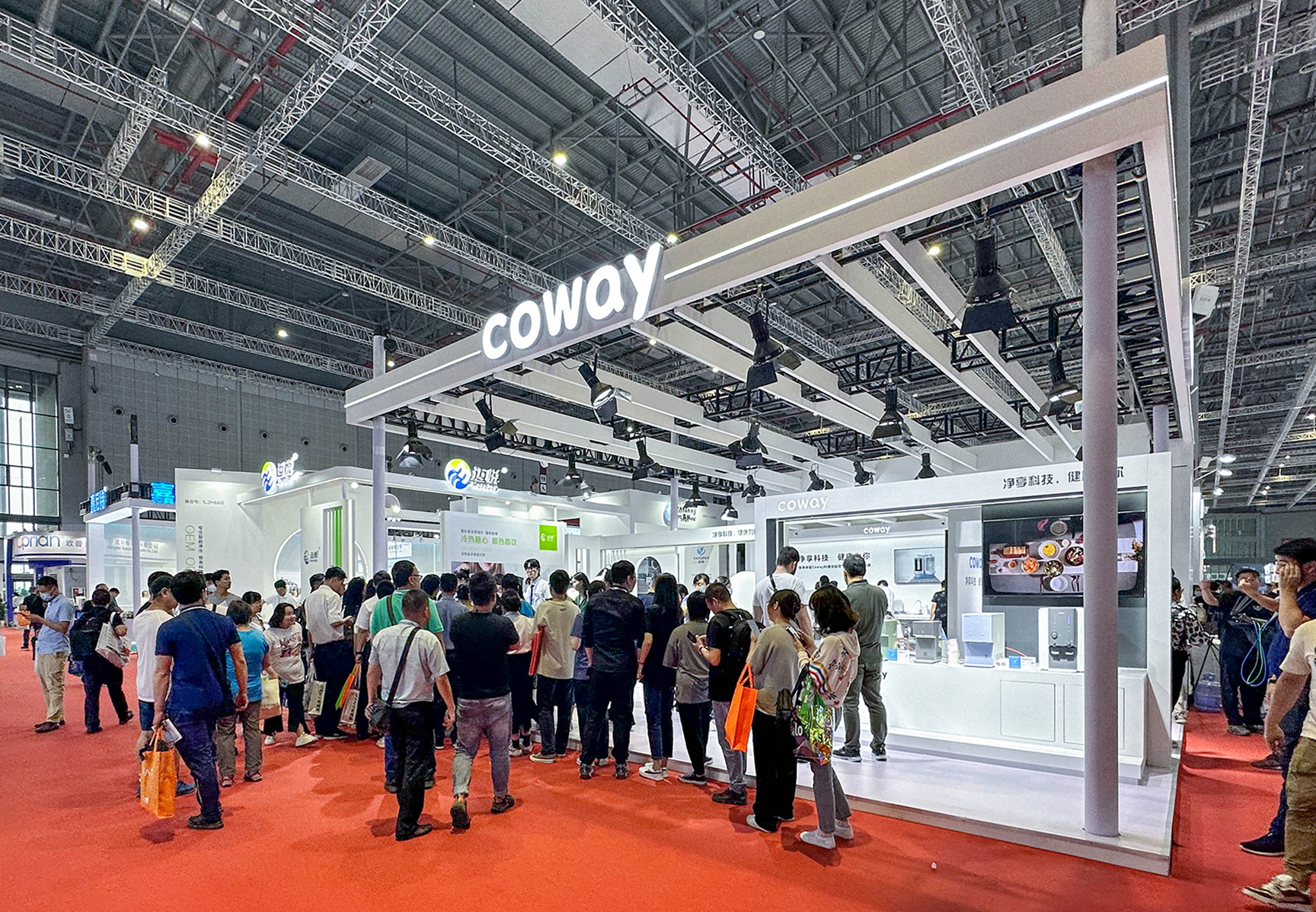 All content posted in the Coway Newsroom are the property of Coway and provided for authorized editorial (news media) purposes only.
Please check Coway Newsroom Use of Content Guideline Contact : cowaypr@coway.com