STORY
Coway Achieves Record-Breaking Growth Fueled by Robust R&D Strategy
2023.10.18
Coway, the Best Life Solution Company, has surpassed a historic milestone, with quarterly revenue exceeding KRW 1 trillion in the second half of 2023 and the highest-ever semi-annual performance. Coway's success can be attributed to consistent growth both domestically and internationally, and a total number of customer accounts now exceeding 10 million.

This remarkable feat stems from a strategic focus on enhancing technological competitiveness through R&D investments.

In 2022, Coway's investments in research and development reached approximately KRW 53.5 billion, marking an 11% increase from the previous year and establishing a new record. This dedication to R&D, with annual investments exceeding KRW 50 billion, far exceeds industry norms. To put the figure into perspective, R&D expenditures in South Korea's environmental appliances industry usually hover around KRW 20 billion.

Coway's commitment to R&D gained substantial momentum after its acquisition by Netmarble in 2020. Following the acquisition, R&D expenses increased by approximately 42%, climbing from about KRW 38 billion in 2019 to an average annual growth rate of over 10%. This upward trajectory is anticipated to continue, with R&D investment for the first half of 2023 reaching approximately KRW 27 billion.

The company's commitment to enhancing its R&D capabilities for future growth is reflected in its vast intellectual property portfolio, both domestically and internationally. Currently, Coway boasts an impressive tally of approximately 2,226 patents worldwide, a figure that stands as the highest in the industry. This represents a substantial increase compared to 2019 when the company had 1,107 patent registrations. The numbers continued to rise, reaching 1,147 in 2020 and 1,946 in 2021. When also counting trademarks and other intellectual property rights, the current total number rises as high as 6,588.

Since 2020, Coway has consistently concentrated on product development innovation and enhancing R&D capabilities to pave the way for growth. CEO Jangwon Seo has reiterated the company's commitment to not only strengthen core business competitiveness but also seize future growth through R&D investments. In order to grow sustainably, Seo sets the company's sights on boosting R&D capabilities and investments.

The company undoubtedly has been introducing innovative products and securing new growth avenues since 2020. Just last year, Coway launched the 'BEREX' brand, specializing in sleep and wellness products, and introduced the groundbreaking Smart Mattress into the domestic market. In addition, products like the Icon Water Purifier Series and the premium 'NOBLE' environmental home appliances highlight the company's unwavering focus on innovation.

Coway is currently making bold strides in the sleep and wellness market, with 'BEREX' at the forefront of its endeavors. The 'BEREX Smart Mattress' is a trailblazing product garnering recognition for tailoring mattress firmness to each customer's body using air-injected Sleep Cells.

As well as smart mattresses, Coway has captivated consumers with cutting-edge products that align with the latest wellness trends. These include the compact-sized 'BEREX Massage Chair - Mine' and the stylish furniture-style 'BEREX Massage Chair - Pebble Chair.' Coway's future strategy involves a consistent rollout of innovative 'BEREX' products. Drawing upon over a decade of expertise in mattresses and care services, the company aims to expand its presence in the sleep and wellness market.

A Coway official said: "Coway has substantially increased its R&D investments to secure future growth and bolster our technological competitiveness. By continually focusing on research and development, we plan to unveil innovative products and sustain our path of sustainable growth."
Download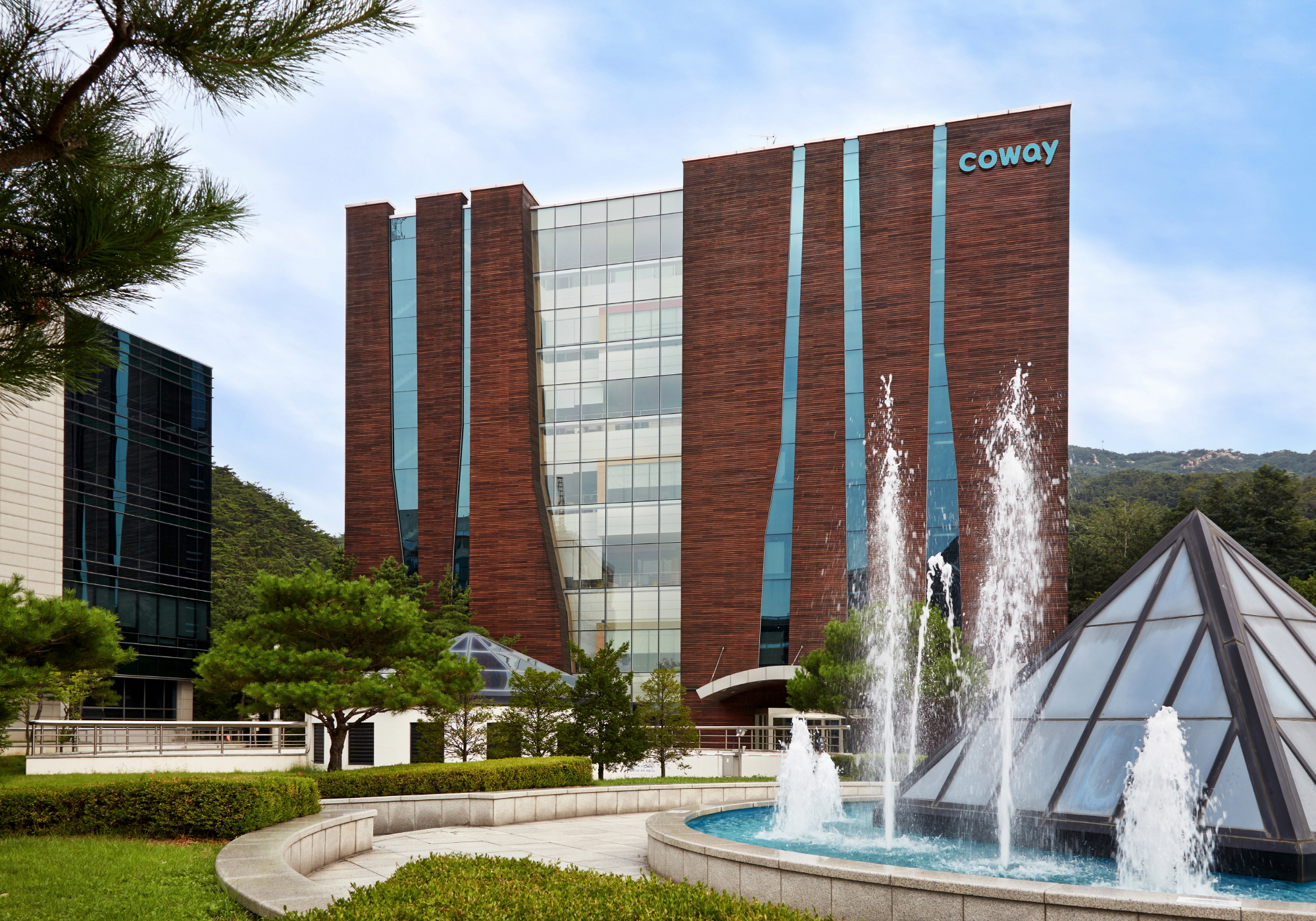 All content posted in the Coway Newsroom are the property of Coway and provided for authorized editorial (news media) purposes only.
Please check Coway Newsroom Use of Content Guideline Contact : cowaypr@coway.com