STORY
Coway Cultivates Eco-Friendly Culture with Impactful ESG Initiatives
2023.10.31
Coway, the Best Life Solution Company, has been making waves recently with campaigns that actively promote environmental protection and emphasize the importance of clean water to foster a culture of environmental consciousness.

One of the company's standout initiatives is the "2023 Coway River Plogging Campaign." This event, now in its second year, invites customers to join in picking up litter while running or walking near water. The campaign not only aims to keep our rivers and oceans clean but also strives to make environmental protection a simple part of our lives.

For this year's campaign, Coway employees, customers, and their families actively participated in environmental protection activities for around a month, starting in July. Parents, children, and even pets joined in, all doing their bit. The response was overwhelming, with a 41% increase in participants compared to the previous year.

A team of employees with scuba diving certifications took the campaign even deeper, "plogging" at Songjiho Beach in Goseong, Gangwon Province. Under the sea, they dug up plenty of trash, including PET bottles, toothbrushes, fishing nets, buoys, and fishing gear. By taking this out of the water, Coway is one step closer to its mission of safeguarding clean water and nature.

In schools, Coway has been spreading its message through the "Coway Classroom Forest Project," where it donates air-purifying plants to elementary schools. The plants create an environment where students can interact closely with nature and understand the importance of environmental protection and biodiversity.

Students transfer the plants to pots made using a material from leftover medical masks and PET bottles. By caring for them, watering them every day, and watching them grow, they see firsthand the importance of nature. Educational activities like this, as well as DIY air purifier crafts, introduce students to the principles of air purification and the significance of clean air.

Since starting at Seoul's Guronam Elementary School in June of the previous year, Coway extended this project to four elementary schools nationwide, donating 1,632 air-purifying plants.

The project also featured the "Coway Clean Forest," with 650 endangered trees planted in the inner regions of Bangnaeri, Nae-myeon, Hongcheon County, and Gangwon Province, in November last year - one for every student in the program.

Students aren't the only ones having all the fun. Employees also participated in the "Effective-Microorganism Mud Balls Throwing" project in May. For this project, they made 3,000 EM Mud Balls and then threw them into water bodies where they dissolve, purify, and eliminate foul odors from the water. Coway plans to continue this activity annually to spread the importance of nature and the value of clean water to its employees.

A Coway official stated, "We created such imaginative ESG projects to show the value of clean water and air in an engaging way." They added, "Going forward, we plan to continue making environmental consciousness fun and a simple part of all our daily lives."

Coway's unwavering commitment to the environment through such creative initiatives makes a sustainability culture everyone wants to be part of.

Download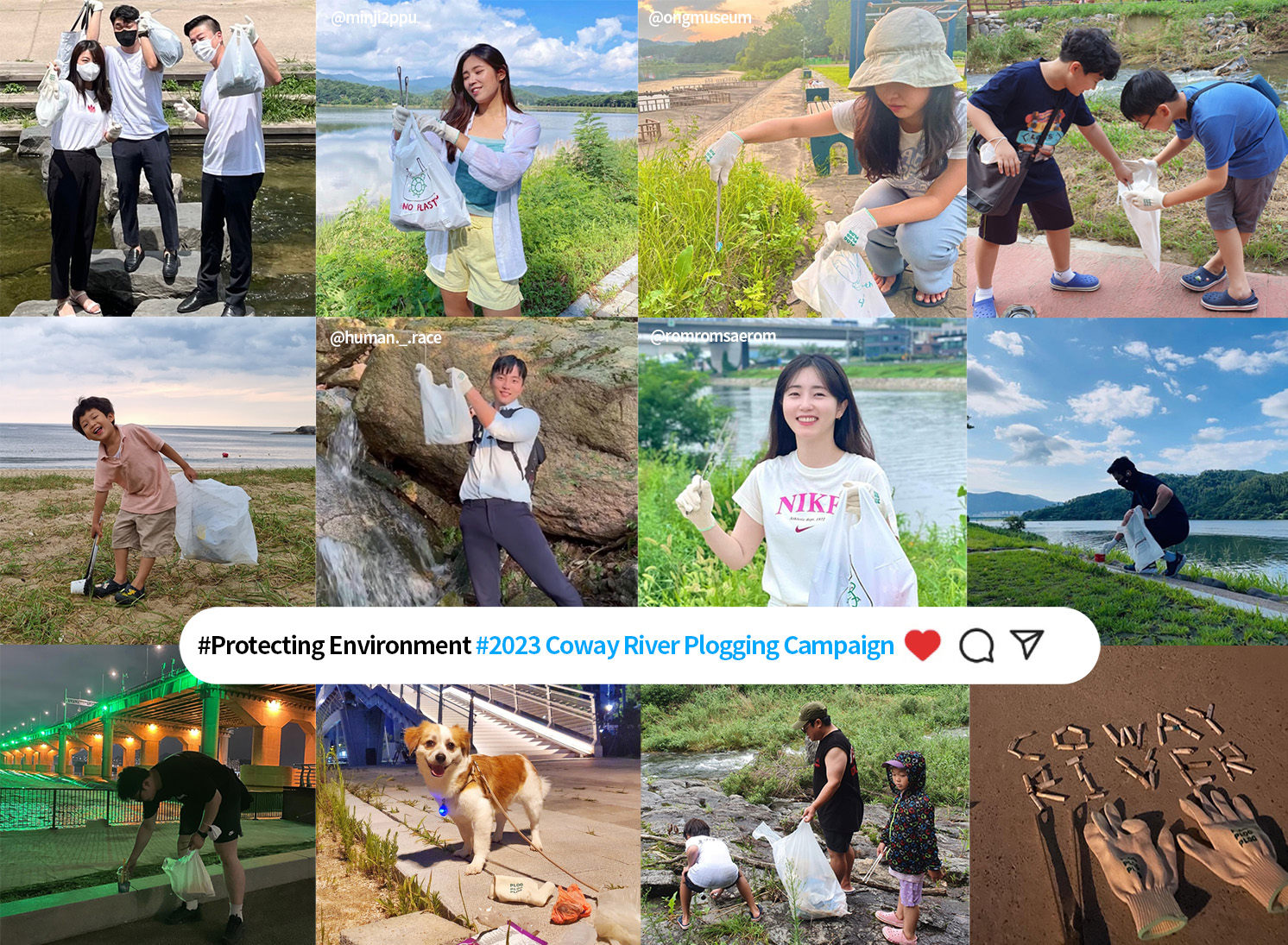 All content posted in the Coway Newsroom are the property of Coway and provided for authorized editorial (news media) purposes only.
Please check Coway Newsroom Use of Content Guideline Contact : cowaypr@coway.com