PRESS RELEASE
Coway Selected as the 'Excellent Anti-Corruption Company' at BIS Summit 2021
2021.03.29
- The company's commitment to the ESG initiatives and corporate transparency wins the 'Excellent Anti-Corruption Company' Award at BIS Summit 2021
---
SEOUL, South Korea, Mar. 29, 2021
– Coway, The Best Life Solution Company, announced that it was selected as an 'Excellent Anti-Corruption Company' at the BIS Summit 2021 Anti-Corruption Awards held by the UN Global Compact (UNGC) and the Korea Social Responsible Investment Forum (KoSIF). The award recognizes the company's continuous commitment to the ESG initiative and corporate transparency.
Sponsored by the World Bank-Siemens Integrity Initiative, Business Integrity Society (BIS) is a global anti-corruption project promoting the establishment of a fair and transparent business environment through collective action.
At the BIS Summit 2021, the 'Excellent Anti-Corruption Company' was awarded to companies that excel the standards such as △ ESG performance for five years △ Establishment of standards, policies, and procedures related to corruption risk △ Application of corruption risk management activities and compliance management. In recognition of the ESG performance and corporate transparency, Coway has been selected as an excellent anti-corruption company.
Coway also participated in the pledge to create an enabling integrity society that strengthens corporate competitiveness based on ESG at the summit, in agreement with the BIS's effort to create an anti-corrupt business environment.
Committed to the sustainable future, Coway has pledged in 2006 to follow an ESG framework that would minimize the impact of its business operations. The company has put a variety of these initiatives into action. Recently, Coway announced that by 2030 it would reduce greenhouse gas emissions by 50% vs. 2019. In the mid-to-long term, the company plans to operate on 100% renewable energy and be fully carbon neutral by 2050.
Coway also has actively practiced corporate social responsibility. Under the 'Safe Ground Water Project', Coway has provided water purifiers to rural areas with contaminated water resources with the aim to improve their access to clean water since 2015, in conjunction with the Ministry of Environment.
"We have been selected as an excellent anti-corruption company in recognition of our efforts to improve corporate transparency and risk management based on ESG," said Lee Hae-sun, CEO of Coway. "We will continue to strive to strengthen our sustainable business system by actively fulfilling our responsibilities to our stakeholders," he added.
The United Nations Global Compact is a voluntary initiative that aims to promote the UNGC Ten Principles in the area of human rights, labor, environment, and anti-corruption, and to disseminate the values to the UNGC participants in Korea.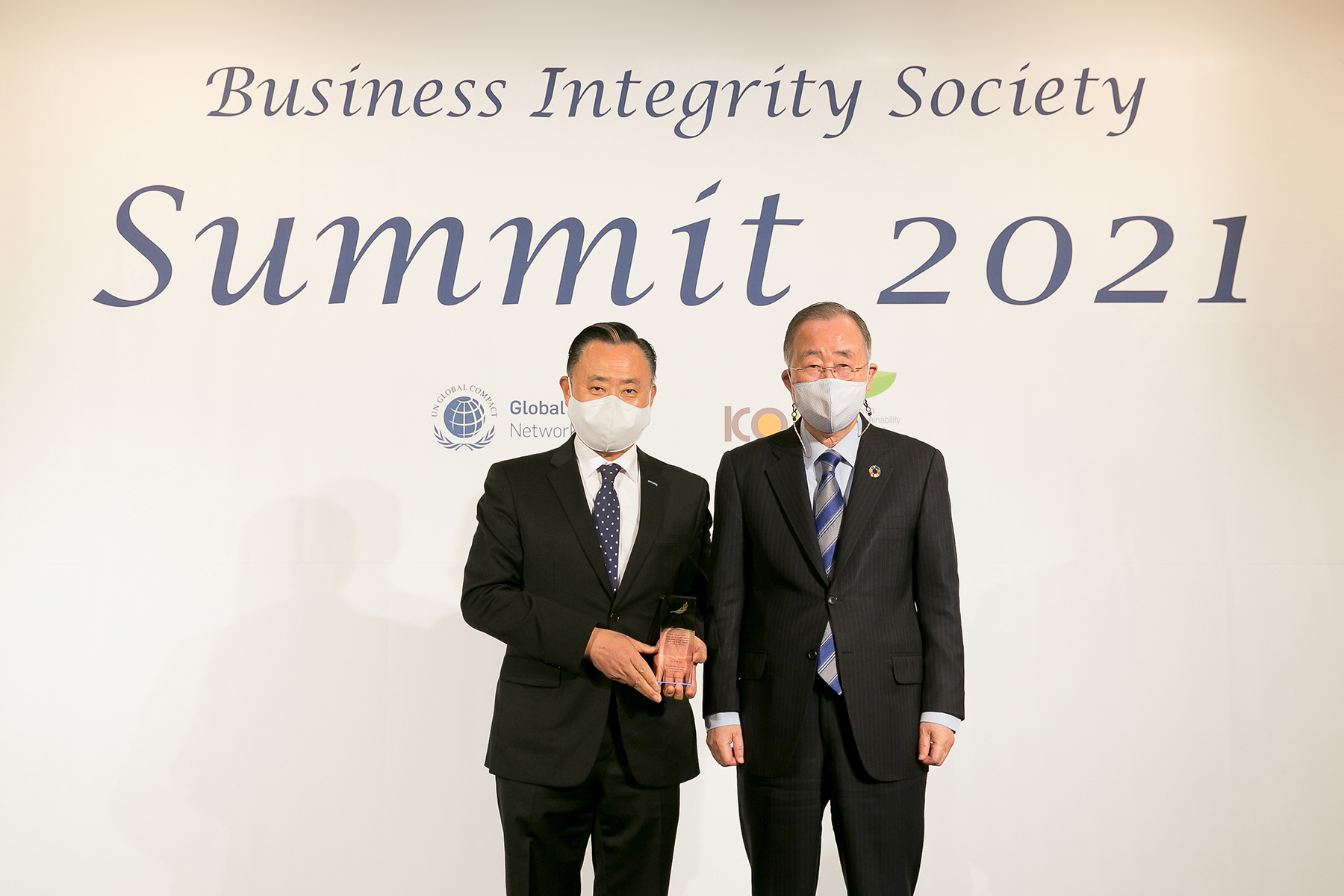 Coway Selected as the 'Excellent Anti-Corruption Company' at BIS Summit 2021
---
About Coway Co., Ltd.
Established in Korea in 1989, Coway, "The Best Life Solution Company," is a leading environmental home appliances company making people's lives healthy and comfortable with innovative home appliances such as water purifiers, air purifiers, bidets, and mattresses. Since being founded, Coway has become a leader in the environmental home appliances industry, with intensive research, engineering, development, and customer service. The company has proven dedication to innovation with award-winning products, home health expertise, unrivaled market share, customer satisfaction, and brand recognition. Coway continues to innovate by diversifying product lines and accelerating overseas business in Malaysia, the USA, Thailand, China, Indonesia, and Vietnam, based on the business success in Korea. For more information, please visit
http://www.coway.com/
Download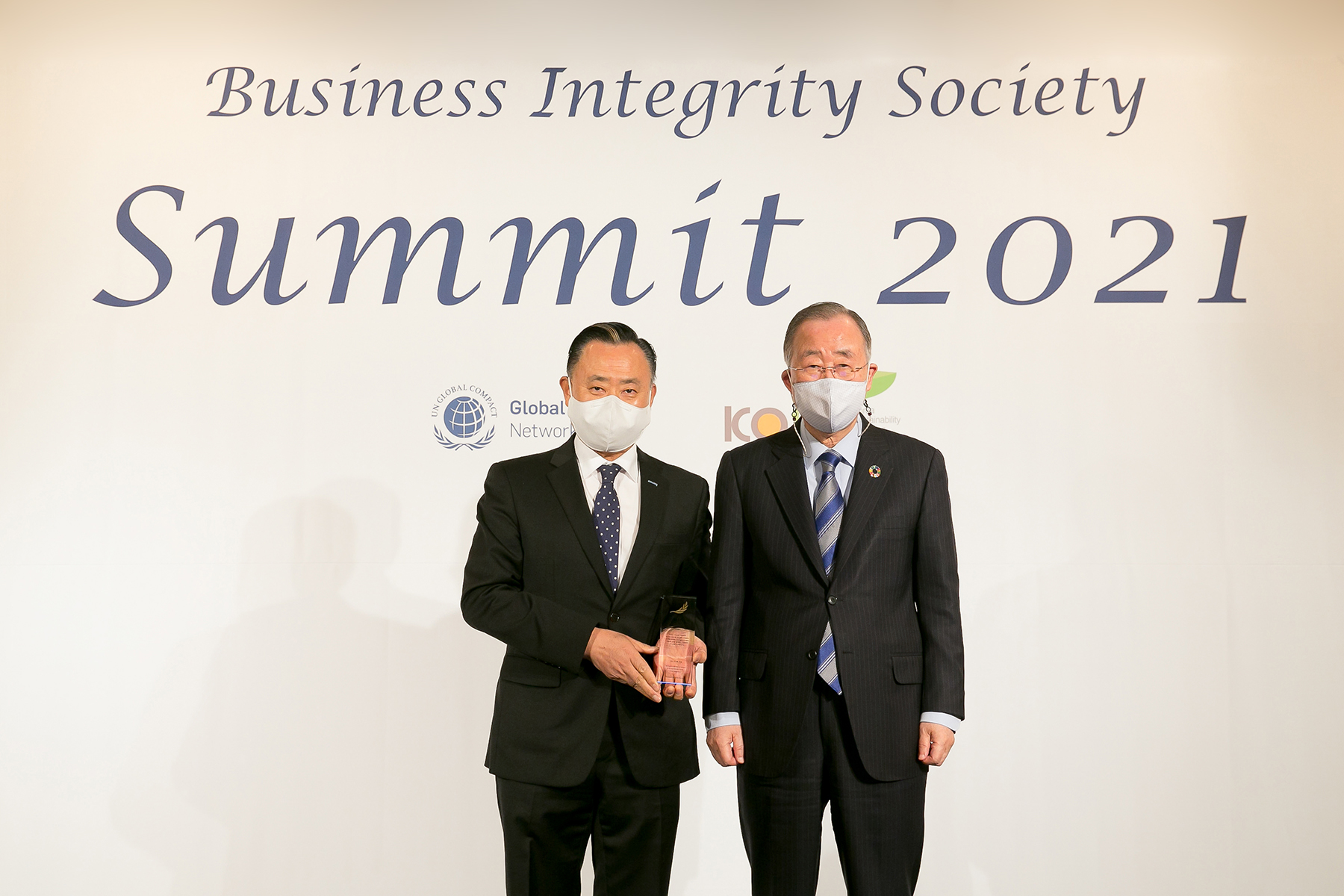 210330_[Image] Coway Wins the 'Excellent Anti-Corruption Company' Award at BIS Summit 2021.jpg

Download
All content posted in the Coway Newsroom are the property of Coway and provided for authorized editorial (news media) purposes only.
Please check Coway Newsroom Use of Content Guideline Contact : cowaypr@coway.com